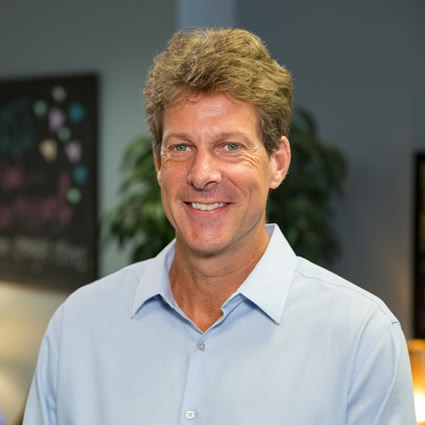 Meet Dr. Joe Sutcliffe
As far back as the 8th grade, Dr. Joe had a feeling that he'd grow up to become a chiropractor like his father. Seeing his dad have a small business that focused on providing natural health care was appealing to Dr. Joe. Chiropractic also was attractive to Dr. Joe as he was passionate about health, athletics and human performance. So becoming a chiropractor was the perfect fit for him.
Obtaining a Chiropractic Education
The first step for Dr. Joe was looking for colleges that had strong science programs. He chose Saint Mary's University of Minnesota, where he earned his bachelor's in biology. Dr. Joe then attended Life Chiropractic College West in Hayward, California and earned his Doctor of Chiropractic.
He chose Life West as he wanted a big change from the Midwest. While there, he found it fascinating to learn about chiropractic's broadness and diversification of techniques.
After graduation from chiropractic college, Dr. Joe returned to Minnesota, as that's where his family and friends were.
A Passion for Helping Patients Get & Stay Healthy
While conventional medicine treats symptoms with drugs or surgery, Dr. Joe loves to help patients experience optimal health, naturally. "There's a deep yearning that the public has for ways to be healthy without taking medication, which just masks symptoms." As a wellness-focused chiropractor, Dr. Joe shares with patients how to eat right, move right and think right for better health.
CHIROPRACTIC CARE »
Enjoying an Active Family Life
When he's not caring for patients, Dr. Joe enjoys spending time with his three children, who grew up highly holistically. The family likes biking, swimming and just being in Minnesota's great outdoors. Their Cockapoo Cooper rounds out their family.
Dr. Joe also is passionate about kickboxing and does it daily at the gym. For him, the high-intensity sport is great for stress reduction and for improving mental outlook.
Book an Appointment
Perhaps you've never been exposed to chiropractic. Or maybe you've been putting up with a long-standing issue. Dr. Joe wants to help alleviate your problem so you can live your best life.
Contact our practice today to schedule an appointment with Dr. Joe!

Dr. Joe Sutcliffe | Vibrant Life Center