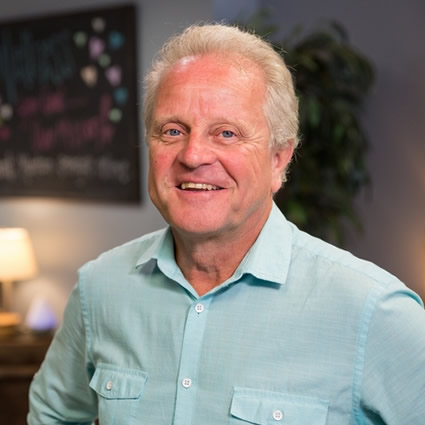 Dr. Dan Barrett
With family members involved in the medical profession, Dr. Barrett had long known he would enter the healthcare field. Though he intended on becoming a medical doctor, he met a group of chiropractors who transformed the way he looked at health.
A Chiropractic Education
These chiropractors didn't treat disease or injury. Instead, they discussed the removal of interference so that the nerves can work as they should. The idea intrigued Dr. Barrett so much that he decided to change his path and attend Northwestern Health Sciences University. He began practicing in 1993 and soon saw incredible changes in his patients.
There were people who couldn't walk or talk that regained their body's natural abilities after being adjusted. "When you remove nerve interference, incredible things can happen."
A Healthy, Active Life
Dr. Barrett was born and raised in Oakdale. He is a keyboard player in a local band, Street Talk. In his spare time, he goes mushing with his Huskies. His family includes wife Julie, a son who is a pro cyclist and a daughter, who is a speed skating athlete.
Contact Our Office
If you're interested in learning more about chiropractic, give our team a call today! We accept insurance and are in-network providers with many plans.

Dr. Dan Barrett | Vibrant Life Center