About Vibrant Life Center in Oakdale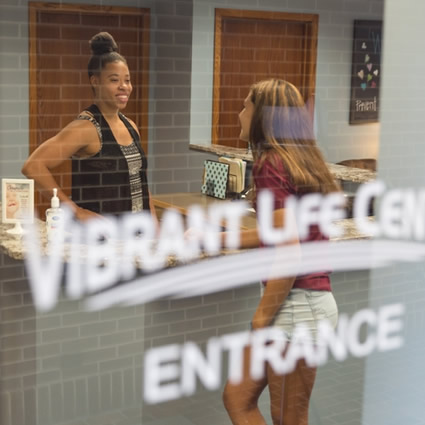 Dr. Dan Barrett grew up just four blocks away from our Oakdale office. He started practicing here in 1993 and is pleased to serve his hometown with natural health care. Dr. Joe Sutcliffe joins Dr. Barrett in practice, dedicated to providing the same high quality of care.
Take Care of Your Health With Us
Think about when you take your car to the mechanic. You make sure there are no strange noises, it runs as it should and you don't need to worry about malfunctioning. What do you do to make sure the same is done for your body?
Through chiropractic, we can make sure that your body is the finely tuned machine it was meant to be. You'll be able to move through life without limitations, pain or dysfunction.
Let Your Body Work As It Should
Your body is brilliant. When you run, it responds by breathing faster. If it's hot, you begin to sweat. If bacteria enter the body, the response will be a fever. All the time, even when you're not aware of it, your body is busy doing what it's supposed to do.
So, what happens when you experience an ache, pain or simply know you're not living your best life?
That's your body telling you that something isn't quite right. As chiropractors, we remove interference from the nervous system so that your body can work as it was designed to.
MEET THE DOCTORS »
Insurance Information
We are in-network providers with many insurances, including Medicare and Medicaid. You'll be able to take advantage of your coverage with us. Your claims will be sent directly to your insurance provider for reimbursement, meaning you won't have to pay anything upfront.
Get Your Life Back
You deserve to live a vibrant, healthy life. Contact our chiropractic office now to learn more about how chiropractic may help you get there!

About Vibrant Life Center in Oakdale | (651) 777-3611