About Vibrant Life Center in Edina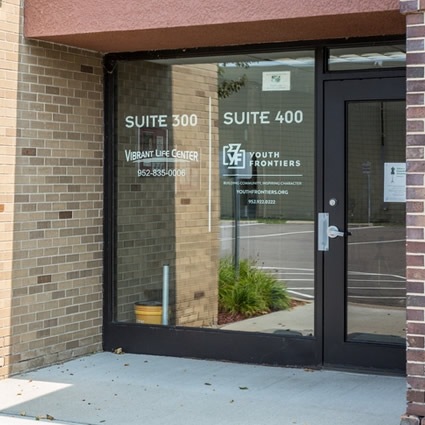 Vibrant Life Center's original location in Oakdale opened back in 1993. Over the years, patients would travel from a distance to get the care they need, and would often ask Dr. Barrett about opening up a second chiropractic office. In 2017, it was time: Vibrant Life Center opened up in Edina. Dr. Joe Sutcliffe joins Dr. Barrett in practice, with the same dedication to quality natural care.
Is Your Body Working As It Should?
When you hear a funny noise coming from your car, you know just where to go. At the mechanic, they're an expert in making sure your vehicle runs as it should, without problems. You can get to Point A or Point B without having to worry about your car breaking down.
But what are you doing to make sure your body is functioning?
Chiropractic is a way to make sure that you can do all the things you want in life. As our practice name says, we can help you be vibrant again!
Payment Information
Our chiropractors are in-network providers with most insurances, including Medicare and Medicaid. We'll file your claims directly to them and collect reimbursement so that you can take advantage of your coverage.
Improve Your Health With Us
We're here to make sure you can get the most out of life. If you're ready to learn more, we invite you to schedule for a complimentary consultation. Contact our chiropractic office today!

About Vibrant Life Center in Edina | (952) 835-0006